A History of Women in Trucking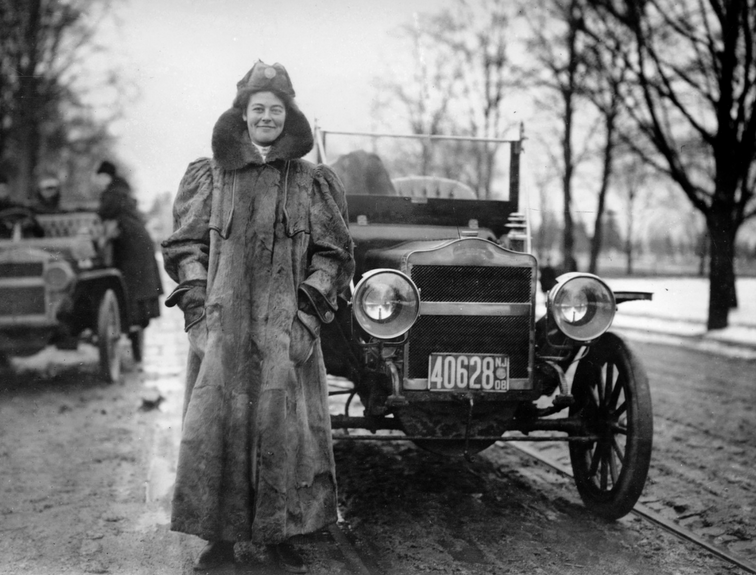 Trucking can sometimes be thought of as a "man's" profession, but women have played a key role in its success. Below, we took a look at some of the pioneering women in trucking who shaped the industry according to the United States Department of Transportation.
Alice Huyler Ramsey
At just 22-years-old, Alice Huyler Ramsey became the first woman to drive coast-to-coast in 1909. Ramsey went on to found the Women's Motoring Club.
Luella Bates
In 1918, Luella Bates began working for the Four Wheel Drive Auto Company as a test driver during World War I. She drove a Model B truck and continued on after the war as a demonstrator and driver. In January of 1920, Bates became the first woman to receive a driver's license in the state of New York. Later that year, Four Wheel Drive Auto Co. sent Bates around the country to show everyone women could drive trucks. Bates became the poster child for women truck drivers during the era.
Lillie Elizabeth Drennan
Lillie Elizabeth Drennan earned her CDL (commercial driver's license) in 1929. She later went on to run her own trucking company, Drennan Truck Line. Drennan overcame a hearing impairment that nearly stopped her from getting her license, but after arguing her case and fighting against "sex bias", she was granted her license.
Mazie Lanham
In 1943, Mazie Lanham became the first woman driver for UPS. Lanham started the trend of hiring women for these types of jobs because of the shortage of men during World War II and it continued after the war was over.
From the time that motor vehicles started taking the place of the horse and carriage, women have been pushing for progress in gender equality. You can follow in their footsteps and become a truck driver! Learn how you can earn your CDL at United States Truck Driving School. Give us a call at 303-848-8443 to get started!