US Truck ensures that after graduation our students are ready to be reliable, safe, and skilled truck drivers. We pride ourselves on helping our students prepare for their life-long careers as truckers.
The History of our Truck Driving School
United States Truck Driving School (USTDS) was founded in 1958 by John Mauro, a former Indy 500 racecar driver. Mauro started the truck driving school in response to the rising demand for professional truck drivers
During the past 5 decades, USTDS has grown from a single-track operation to one of the largest commercial driver training companies in the nation.
During those years, USTDS successfully maneuvered through major industry changes, including the deregulation of the trucking industry, increased environmental constraints, heightened Federal and State safety rules, industry-altering technology, and constant changes in financing parameters of vocational schools.
Since 1978, USTDS has been a privately owned family business incorporated in the state of Colorado, operating two separate driver training centers in the state. Each campus utilizes modern tractor-trailer rigs, high quality trainers and offers lifetime job placement support in trucking careers for its graduates.

In 2021 USTDS was procured by The CDL School, a TransForce company, and now has access to campuses across the country. By joining The CDL School, USTDS is able to further support U.S. military veterans through the companies Troops Into Transportation program. Today, USTDS continues to strive for the success of their drivers and to set the bar for quality Commercial Driver education in Colorado.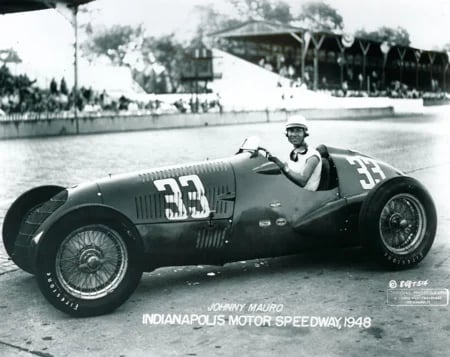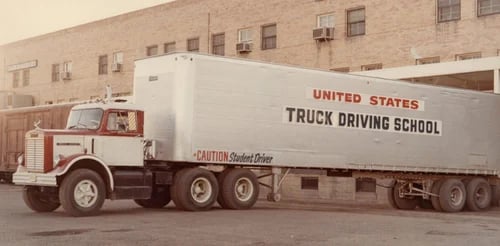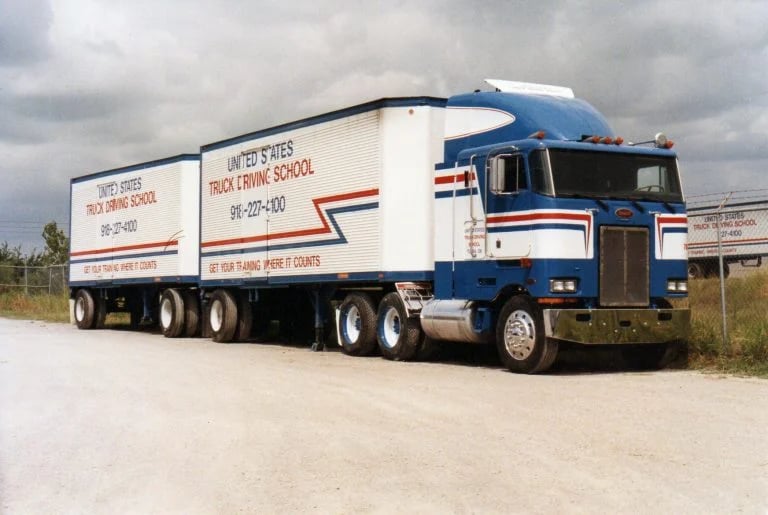 Colorado Springs
USTDS's second campus has served the southern part of the state since 1981. The Colorado Springs property contains a 9.7-acre primary site and an 80-acre secondary site. This "midway" location is just 20 minutes south of downtown Colorado Springs, and 20 minutes north of the city of Pueblo.
This campus provides complete training facilities for students, including ample driving range space for course maneuvering, alley dock training, parallel-parking, and backing. The property also houses classrooms, laboratory space, maintenance, and mechanics shop, as well as indoor parking and storage.
While the population surrounding the Colorado Springs school is smaller than that of Denver, the convenient location is beneficial to the many students that come from the area's large military facilities.
For most of our students, enrolling in a truck driving school is the first step towards becoming a professional driver. It is a new career choice, and signing up for a truck driver training program is a fast move towards a plentiful job market. Entering the truck driving profession is a journey that will be life-changing for most who embark upon it.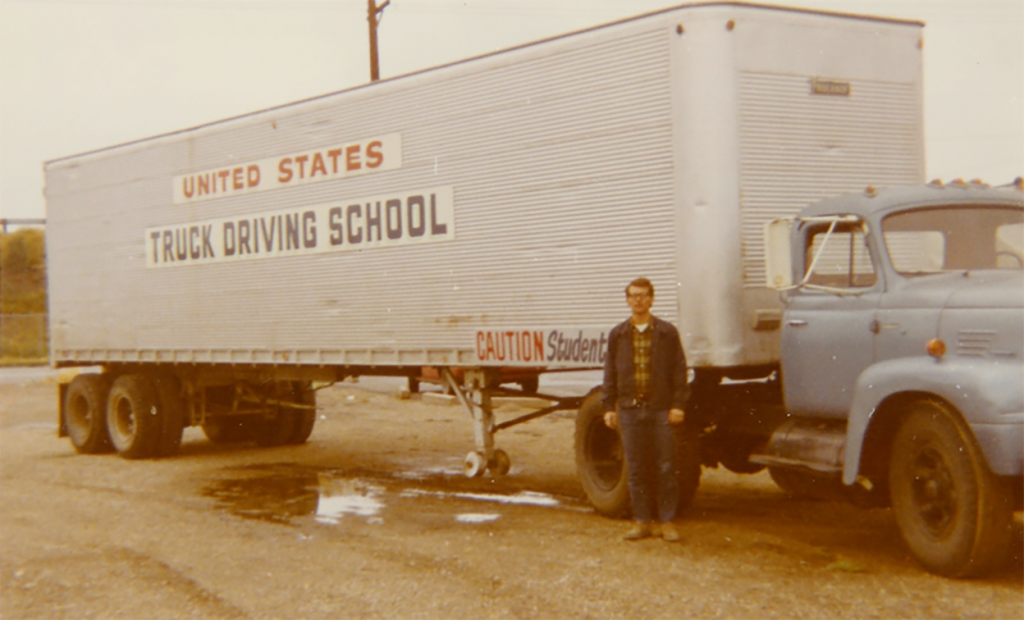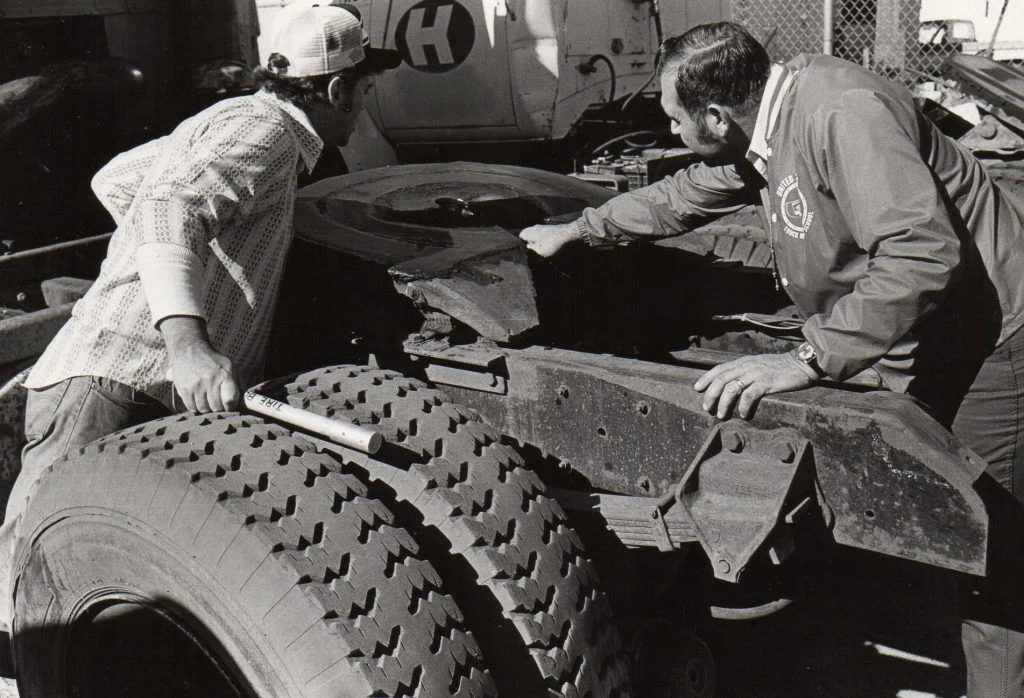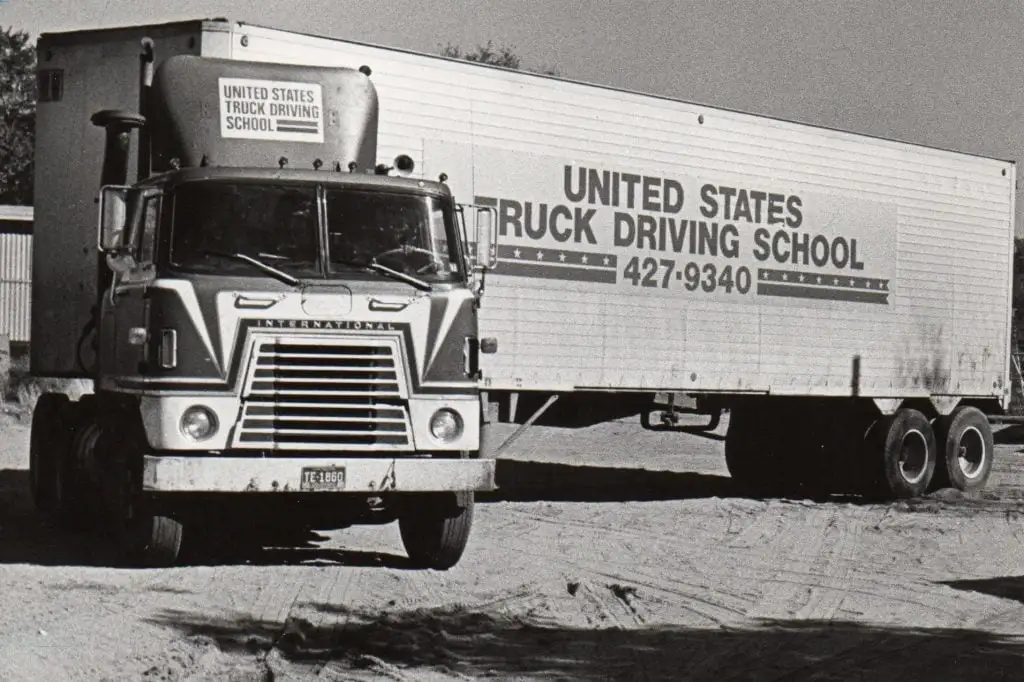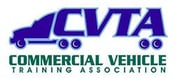 CVTA Membership
The Commercial Vehicle Training Association, or CVTA, is a group of truck driving schools and transportation companies that are committed to excellence in driver training and getting graduates promising Colorado truck driving jobs.
Our trucking school instructors participate in the Instructor Certification program through CVTA that are designed to improve their teaching abilities. Firm knowledge of commercial driving is the first part of being a good teacher. The second is developing the skills necessary to impart that knowledge to our students. CVTA requirements for each level of trucking instructor certification are as follows:
Level 1: 450 Hours of Teaching Experience and 3 Modules
Level 2: 900 Additional Hours and 6 Additional Modules
Level 3: 900 Additional Hours and 6 Additional Modules
Level 4: 900 Additional Hours and 6 Additional Modules
Level 5 Master Instructor: 450 Additional Hours and 3 Additional Modules
We take great pride in the quality of our truck driver training staff. They are a dedicated group of professionals, always looking to improve their technique so that their students can have access to great truck driving jobs in Colorado.
Better Business Bureau Accredited
United States Truck Driving School, Inc. is pleased to report that we have been a Better Business Bureau Accredited Business since May 1, 1983. We have an excellent withstanding with the BBB, and have an A+ rating.
Our Brands
We are a full-service truck driving school operating under three trusted national brands.
The CDL
School
Founded in 1963, we service prospective students in Florida and New York.

Troops Into Transportation
Training and placing Military Veterans and their families in driving careers.
United States Truck Driving School
Servicing Colorado through our schools in Wheat Ridge and Fountain.