Is A Career as a CDL Instructor Right For Me?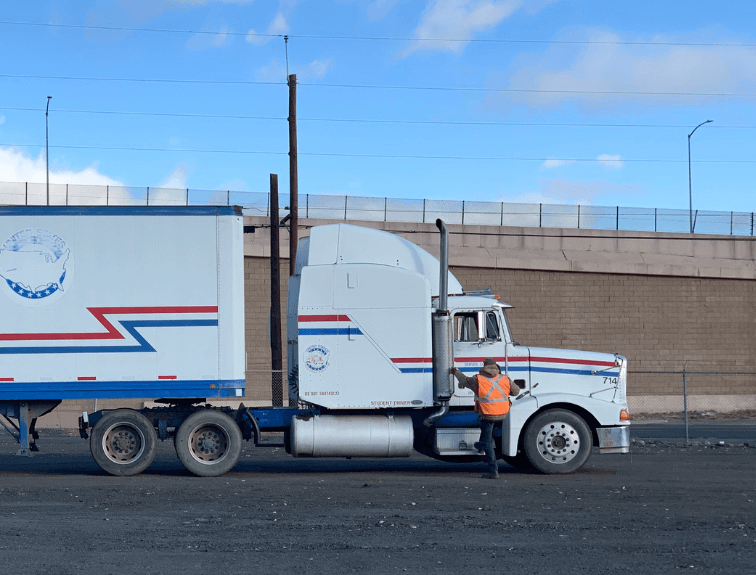 Before starting your venture as a professional driver, you must first go through one of United States Truck Driving School's CDL Training Programs, which combines in-class instruction and behind-the-wheel training. These courses would not be possible without our CDL instructors, who utilize their knowledge and experience of the industry to prepare our students for their new careers. A career as a CDL instructor is rewarding, enriching, and offers advantages that you cannot find while on the road. Many carriers and driving schools are looking to hire driving instructors, us included! Continue reading to see if this career is right for you!
CDL Instructor Qualities and Qualifications
Similar to a professional driver, there are certain qualities that an educator should possess. These attributes help solidify the foundation for this new career. Those traits include:
Reliability
Enthusiasm
Leadership
Patience
Desire to see others succeed
The next step is to look over the job qualifications and ensure you can check each box. The most common prerequisites for this position include:
Possession of a Class A CDL
Previous driving experience
High School diploma or equivalent
Clean Driving Record
Schedule availability for required training hours
Benefits of Being a CDL Instructor
According to the Pew Research Center, about a third of all adults consider job security, the ability to take time for family needs, and good benefits equally valuable when searching for a new job. Fortunately, CDL instructors are afforded these opportunities and many more. The most common perks that accompany this job are:
Competitive wages
Medical, Dental, Vision, and Life Insurance
Paid vacation and sick time
Daily set schedule
Opportunity for advancements
The most significant incentive seen in this profession is being home nightly, which is seldom seen for professional drivers. With the holiday season quickly approaching, this benefit could be the biggest present you receive this year!
CDL Instructor Jobs Available at United States Truck Driving School
United States Truck Driving School is currently hiring instructors to work at our Denver and Colorado Springs locations! We are looking for individuals who want to pass on their knowledge and skills to help our students succeed in their new careers. We do not require previous experience as an instructor, as we will provide you with training! To learn more about the position or submit your application here!
If you're just getting started in the industry, contact us today!