The Trucking Industry after COVID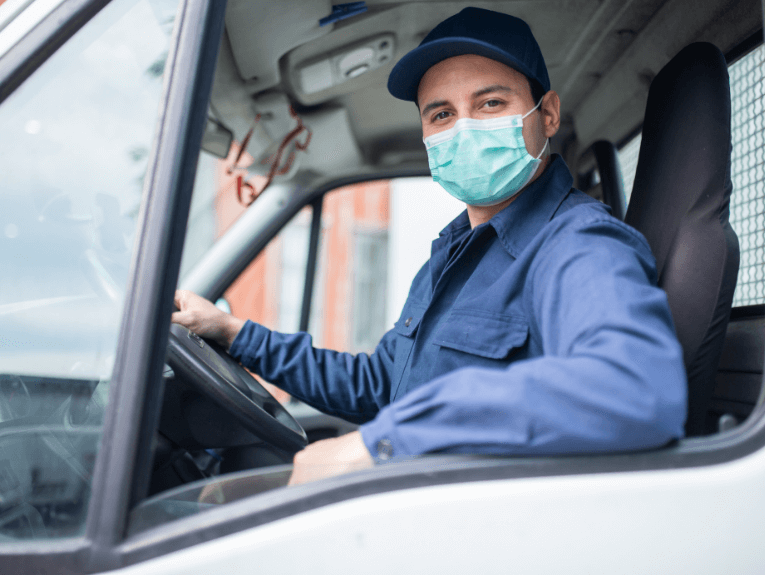 Like many industries, normalcy in the everyday business of trucking was shaken up by the COVID-19 pandemic. The industry saw shifts in employment, operations, procedures, and more. Though the constraints of the situation led to many uncertainties, truck drivers have remained resilient. The ability to adapt to constant change allowed truck drivers to make the essential deliveries that helped keep the economy running.
As COVID cases decline and things continue returning to "normal", truckers are also getting back up on their feet. Here are a few ways the pandemic may have a lasting impact on the trucking industry going forward.
Staying Home
While some employees are heading back to the office, others are still at home doing online and hybrid work. The pandemic-driven transition to remote work proved to be successful enough to stay long-term. For truck drivers, this means less traffic and safer roads to make quicker deliveries. In fact, in 2020 deliveries were 3x faster than before COVID-19 for some companies.
Beyond emptier routes, the regularity of people in front of computers has increased online shopping habits. As this trend keeps growing, and as brick-and-mortar stores open back up in full swing, truck drivers will have lots of deliveries to look forward to.
Everyday Procedures
To ensure safety in the trucking industry amidst COVID, health procedures for delivering freight were adjusted and more strongly enforced. Health assessments and protective gear, like gloves and masks, were introduced, while many deliveries were made without physical exchanges.
Although some of these procedures may go away as restrictions lessen, others might continue contributing to a healthier future. More thorough and more frequent cleaning measures will undoubtedly prevent the spread of future diseases and sicknesses. With advancements in technology, contactless deliveries and payments will become easier, more efficient, and safer for everyone.
A Positive Outlook
Despite the changes we've seen through the pandemic, the need for professional truck drivers will never cease to exist. Carriers are always on the hunt for new employees. Freight deliveries will always need to be made. If the pandemic was not proof enough, the trucking industry plays a key role in maintaining a successful economy. And truck drivers' proven ability to adjust to change will only strengthen it going forward.
United States Truck Driving School is committed to training students to become the resilient truck drivers the industry needs. We are proud to offer a variety of CDL training courses to help our students start these new careers.